We believe having a family that loves and supports you is one of the greatest reasons to live. We cherish family love and connection and understand that families often look very different from each other. Whether you are "traditional" or "non traditional" or consider your friends your family, we believe that preserving your history and showcasing your love and connection are two of the greatest gifts you can give. We believe in putting family first, having love for our community, and encouraging you to become the people you are created to be.
LINDA BELL, owner, Portrait Artist, & wearer of all hats
I am so glad you are here! I love to see the love and connection families share and truly value giving you a tangible piece of your history.
I love all things family and community, giving you artwork that happens to be your family, and believe that we need to be our true selves because everyone else is taken. I cherish my family, my four grown adult children, my five grandchildren, and helping you remember why life is worth living in the first place.
Look for my work in the Yorkville Then and Now Publication, The Record Newspapers, the Kendall County Magazine, Women of Distinction Magazine, Do Terra Magazine, and Neurofibromatosis Midwest.
I am a member of Professional Photographers of America and am proud to be a Certified Professional Photographer. Songs of Life Photography Studio was voted 2017 BEST PHOTOGRAPHER in the BEST OF THE FOX READERS CHOICE AWARDS and 2018 ONE OF THE BEST PHOTOGRAPHERS IN BEST OF THE FOX KENDALL COUNTY.
I hold a degree in early childhood education, film photography, and much education from LIFE!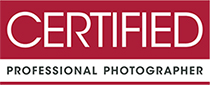 DARCY, Studio Manager
I love to create in a lot of different ways. It can be a character in a video game or a personalized crocheted blanket. Making that perfect frosting swirl on top of a cupcake is extremely satisfying. The little details in things you create yourself makes them personal and meaningful.
I hold an associates degree in accounting and am recently married! Looking forward to what the future holds and to seeing you during our sessions together.
SARAH, Associate
My passion for photography stemmed from my freshman year of high school at Aurora Central Catholic when I took a photography 1 class and my eyes were opened to this beautiful form of art. Since then, my passion has grown immensely, and I have defined myself as an artist. I try to tell a story and provoke emotion in each of my photos. This being said, my favorite things to photograph are people; to me, portraits effortlessly resemble feelings and a particular mood.
I look forward to what the future brings!