We are printmakers and portrait artists and our heart and soul is capturing the beauty and love within your family. We create the reminders of why life is worth living in the first place.
Linda Bell, owner, chief photographer
I am so glad you are here! As a mom to four grown children and grandmother to five, I understand how busy and hectic your life can be. Between work, children's activities, maintaining the house, grocery shopping and everything else, you are busy. I remember! Do you ever have time for YOURSELF?
You need rest. You need time to be with your family celebrating the love you share without having to think about anything else. Let me help you do that!
WHAT I LOVE- all things family and community, giving you artwork that happens to be your family, and believe that we need to be our true selves because everyone else is taken. I cherish my family, my four grown adult children, my five grandchildren, and helping you remember why life is worth living in the first place. If I see a 1972 super beetle or 1965 mustang on the road, I will shout for joy! Andes mints are a favorite sweet and watching gymnastics, theater productions and concerts are so much fun.
Commercial Work: Yorkville Then and Now Publication, The Record Newspapers, the Kendall County Magazine, the Yorkville Chamber of Commerce, Women of Distinction Magazine, Do Terra Magazine, the Yorkville City Guide, and Neurofibromatosis Midwest.
Memberships and Awards: Professional Photographers of America, Certified Professional Photographer
Songs of Life Photography Studio has been voted into the top three photography studios in the Readers Choice Awards since 2017 and is looking forward to earning your love in years to come.
I hold a degree in early childhood education, film photography, and much education from LIFE!
Let my take the burden off your shoulders and give you a portrait experience you won't forget!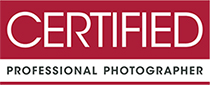 DARCY, Assistant
I love to create in a lot of different ways. It can be a character in a video game or a personalized crocheted blanket. Making that perfect frosting swirl on top of a cupcake is extremely satisfying. The little details in things you create yourself makes them personal and meaningful.

My talents lie behind the scenes and making sure Linda has everything she needs for the session and the studio. My hope is to connect with you and your family during our session by seeing to your needs, and by interacting and assisting with your children. I am extremely good with details and really help Linda stay on track! (Linda agrees!)
I hold an associates degree in accounting and am recently married! Looking forward to what the future holds and to seeing you during our sessions together.